TYPOGRAPHY
A few projects focusing on expressive typography, type as image, and discovering typographic forms in daily life.

Friends vs. Enemies
This book served as a canvas to explore expressive typography, type as image, and minimalism in design. The emotive quality of each story, inspired by anonymous confessions, is captured in a unique layout created using highly constrained typography and color. Each of the three sections has its own monochromatic color pallet, as well as a traditional type face and more expressive, handwritten font.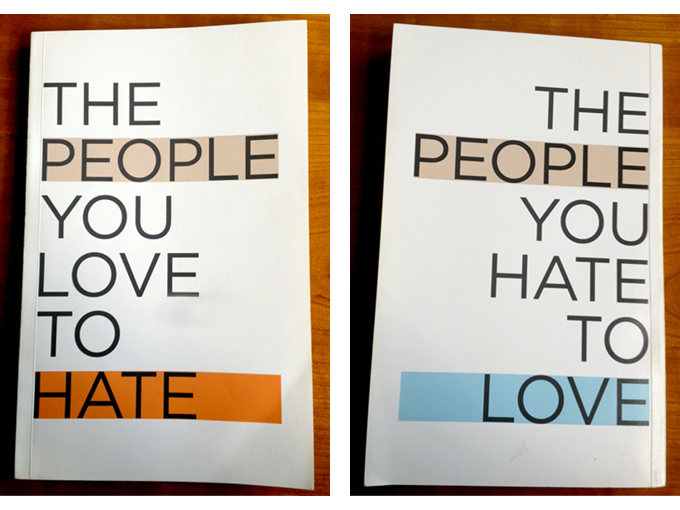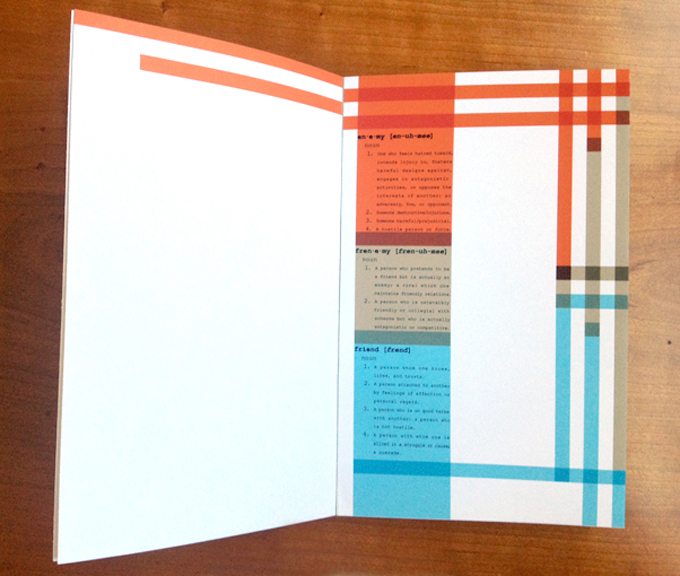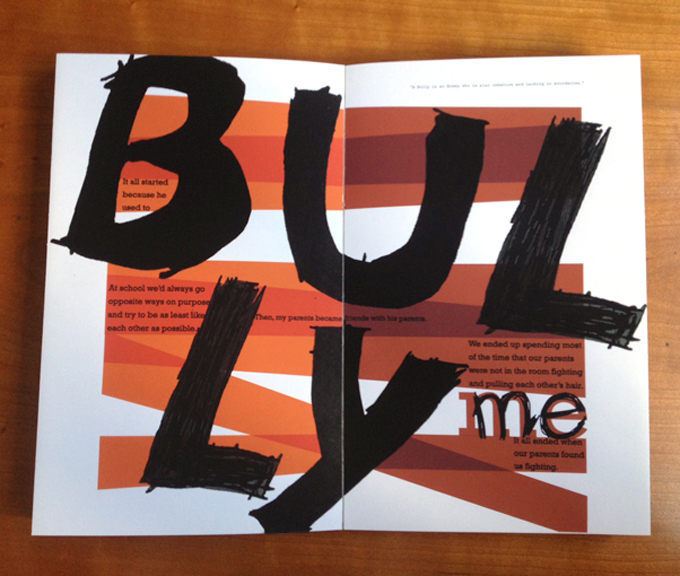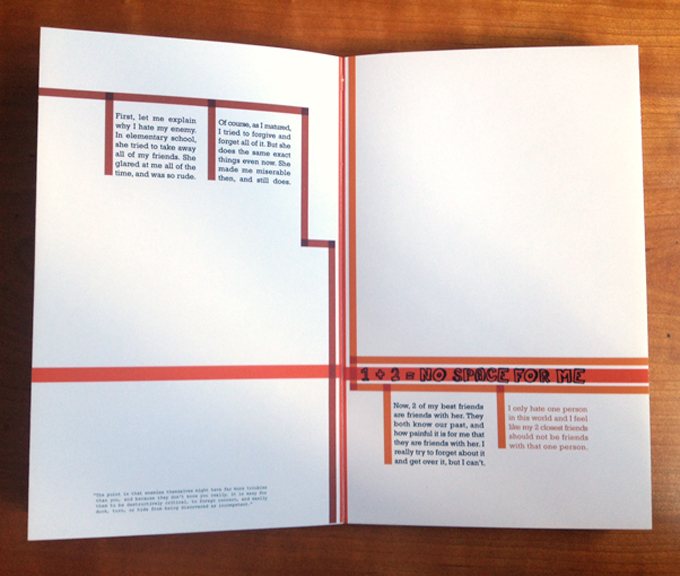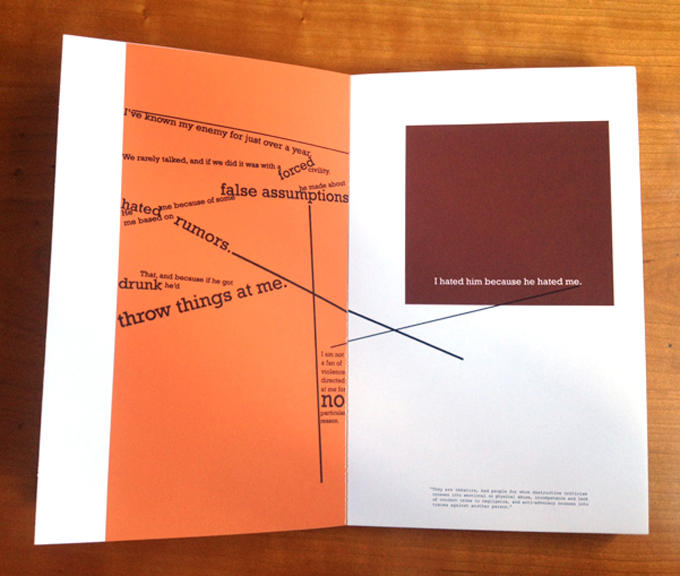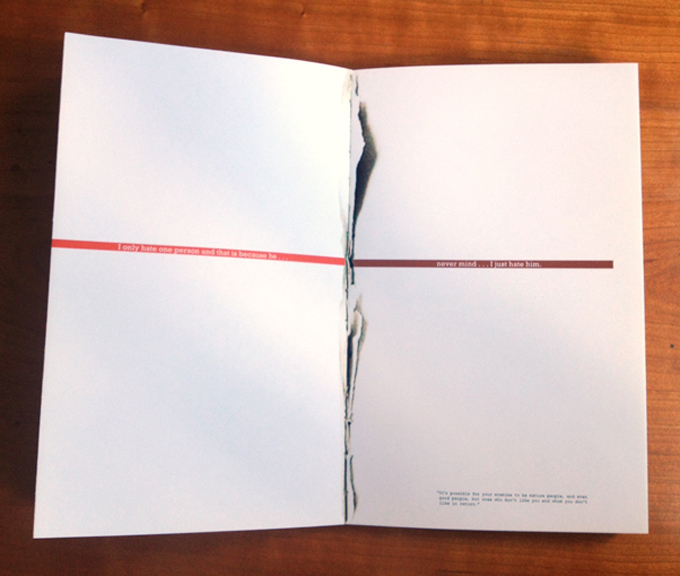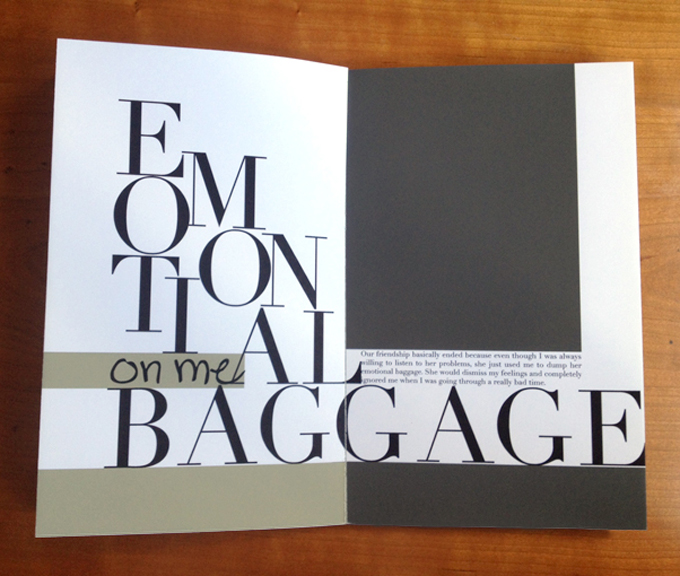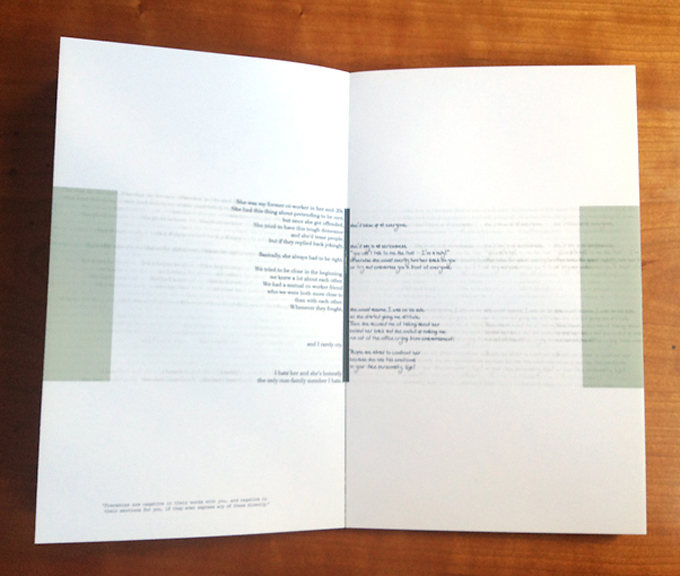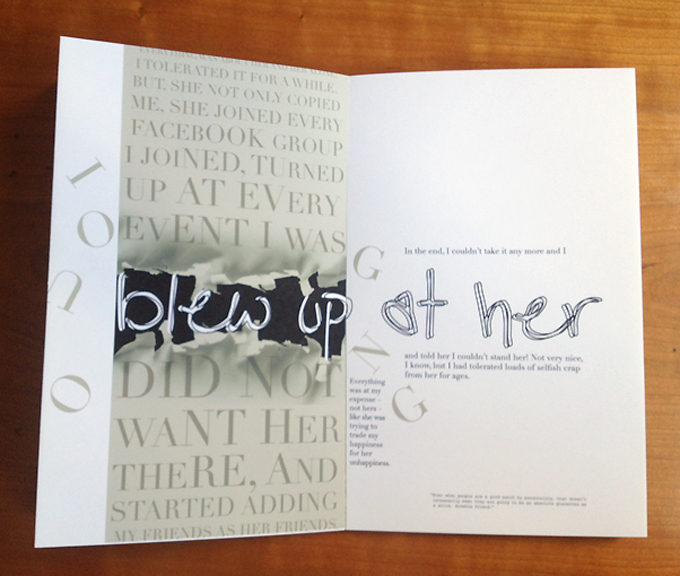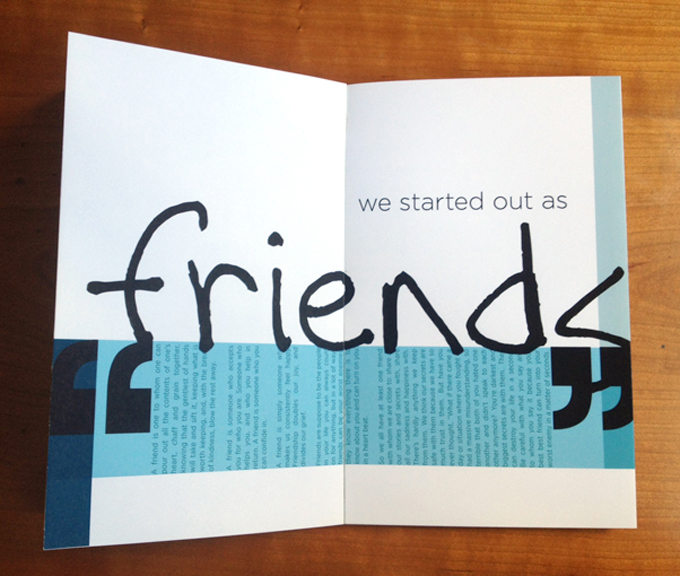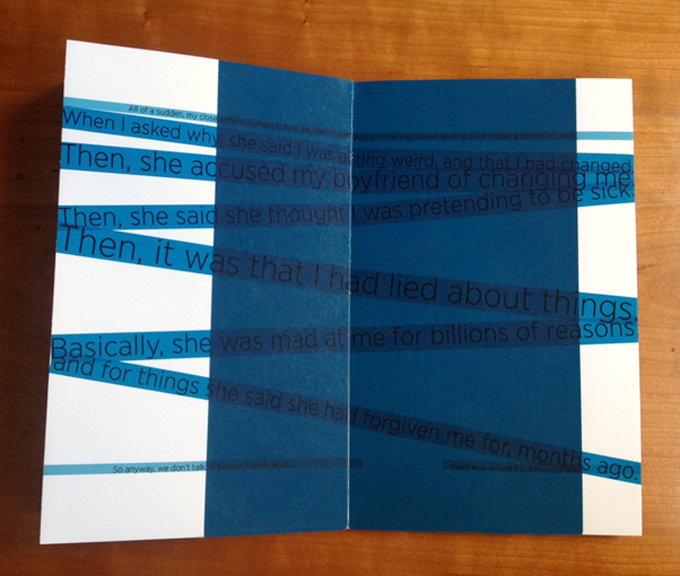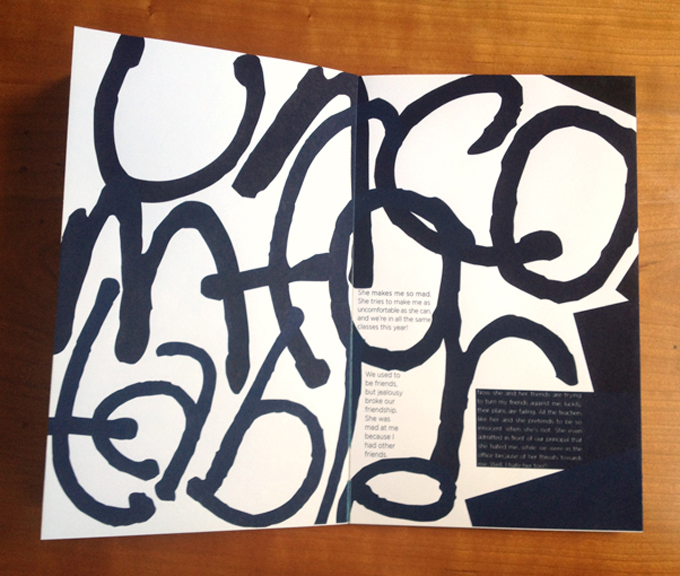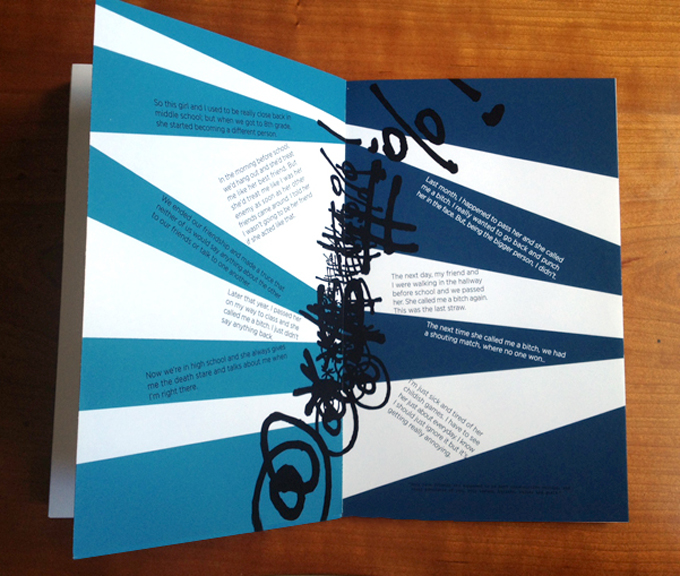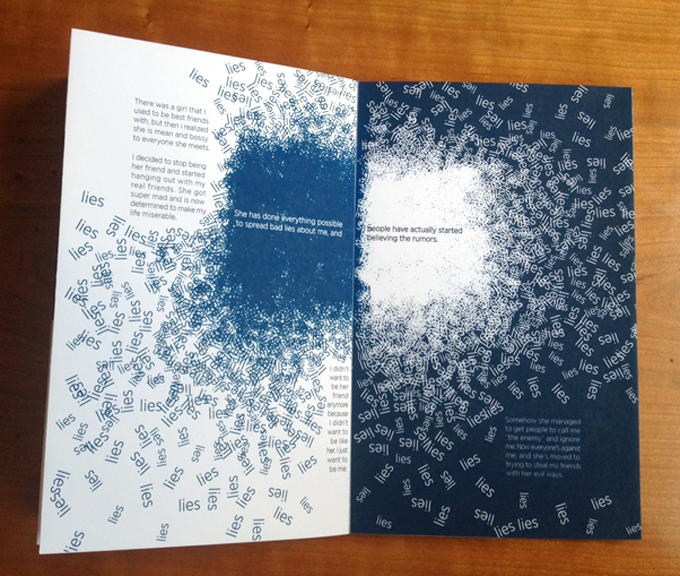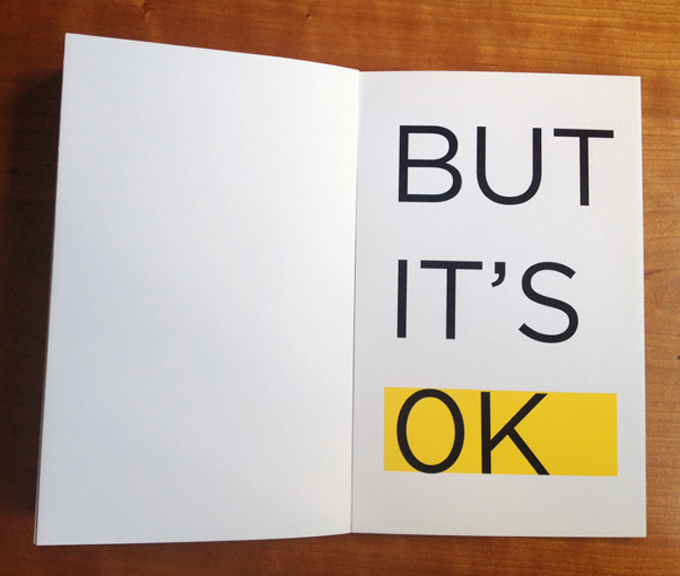 Musical Typography
This typographic alphabet was inspired by my favorite pastime outside of design, singing and playing music. Only sheet music, instruments, and their cases were photographed to create this alphabet. The variance in color was created by lighting.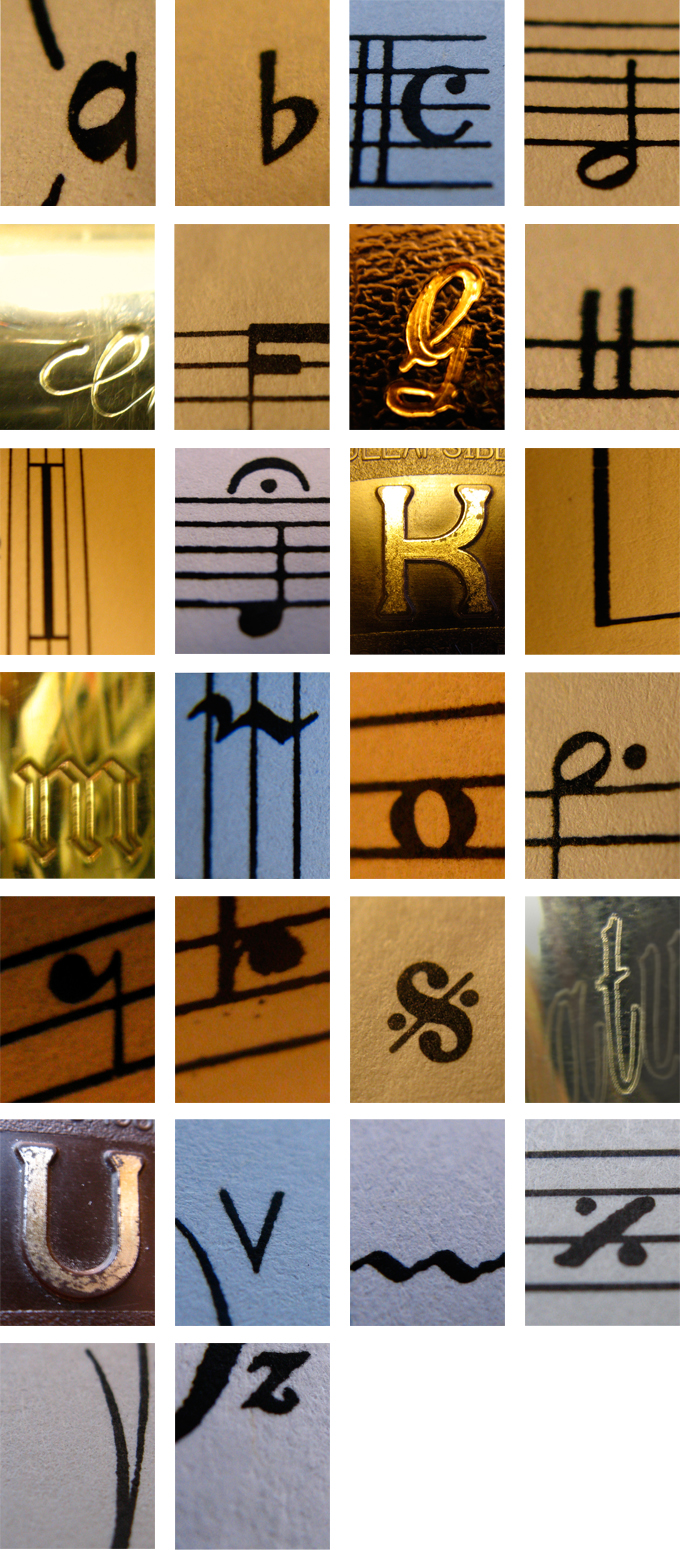 Expressive Typography
An expressive painting created by a few swift brush strokes inspired a typographic composition. Only a few letterforms were used to recreate the painting to preserve the simplicity of the original piece.