SERIES
A series of promotional direct mail marketing postcards and a collection of flirty home goods products.

Nightmares
The humorous images and taglines of this twelve postcard series enticed potential clients to engage with EU Services by getting them to visit the matching landing page and share their own direct mail nightmares, request a follow-up call, or visit the official website for additional resources. The most challenging part of this project was to find enough vintage photographs with comedic, captivating characters to correspond with the marketing department's quirky text.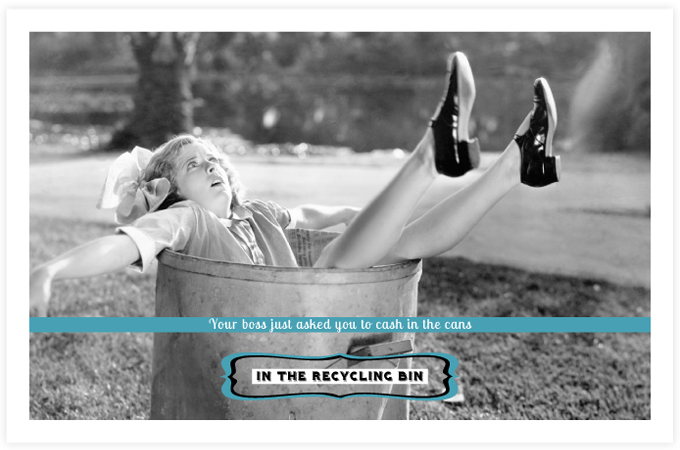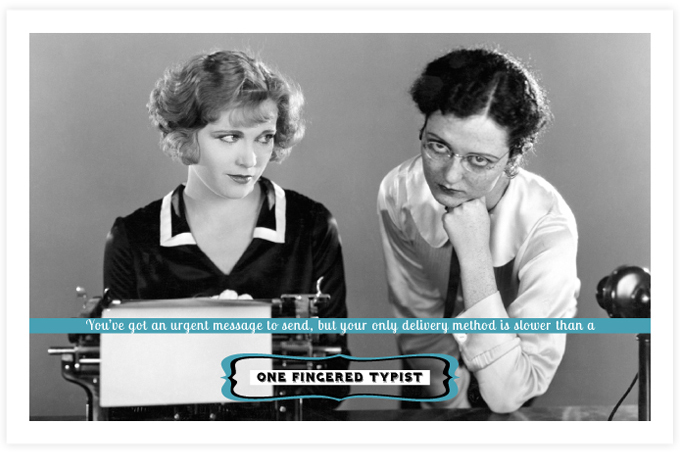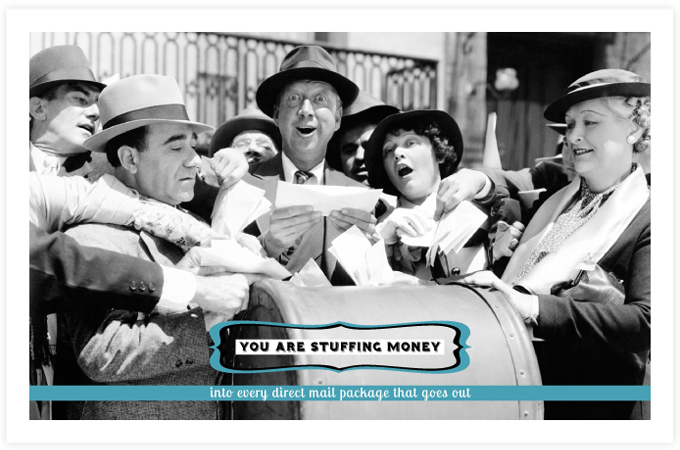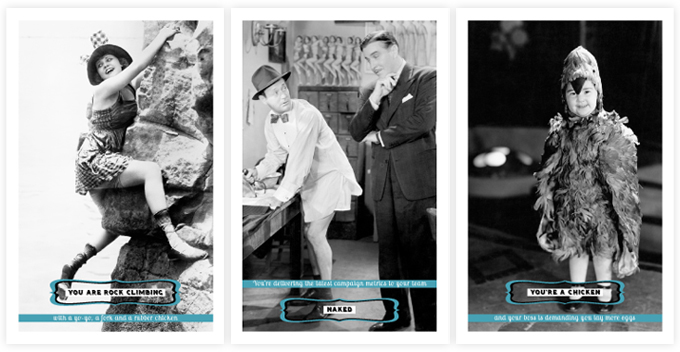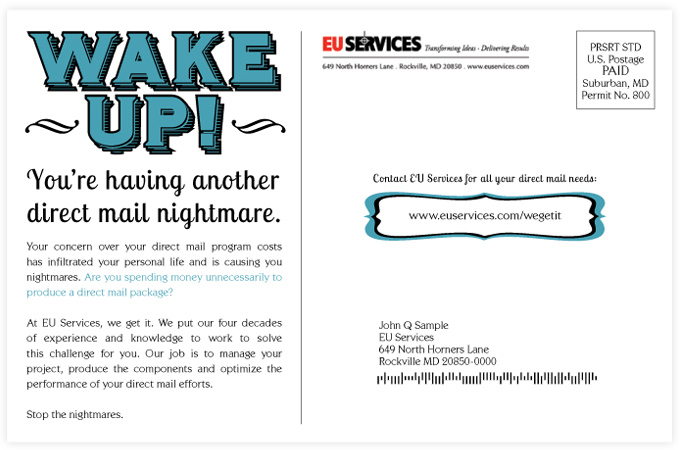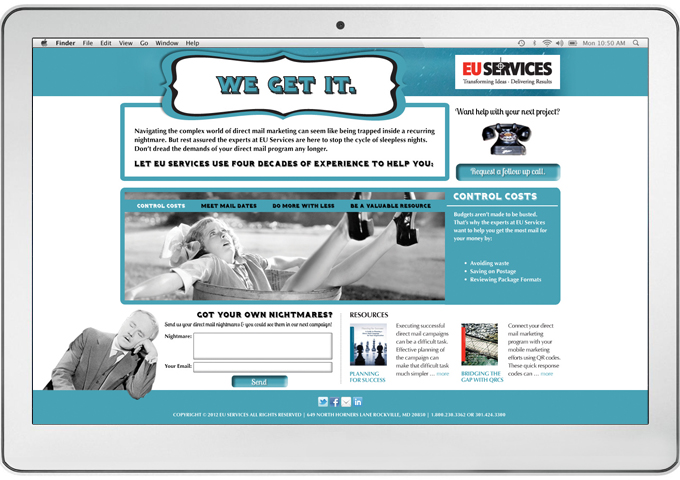 Sweetheart
The Blissliving Home Valentine's Day collection required the exploration of three-dimensional media and new methods of production. Out of the multiple concepts created using typographic textile patterns and referencing letterforms for the shapes of the pillows, it was the simple, bold, pink and gray doorknob hanger that inspired the final designs for the decorative pillows and throw blanket. The final collection is still being sold from multiple home goods websites today!