POSTERS
Various posters illustrated and composed for the University of Baltimore and Carnegie Mellon University events.

Knowledge that Works
These posters consist of complex, geometric, and iconic vector illustrations. Inventing a maze-like typographic factory and creating miniature, highly-detailed versions of popular places in Baltimore for the map was an exhilarating and complicated process.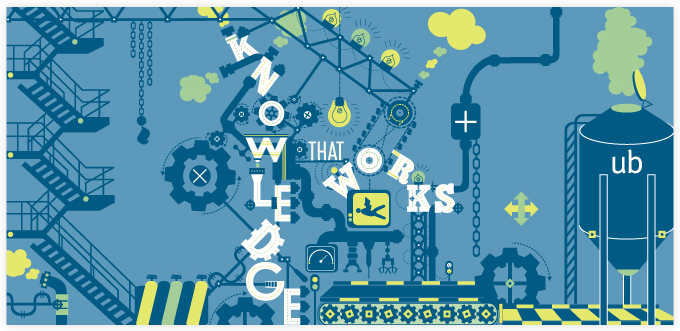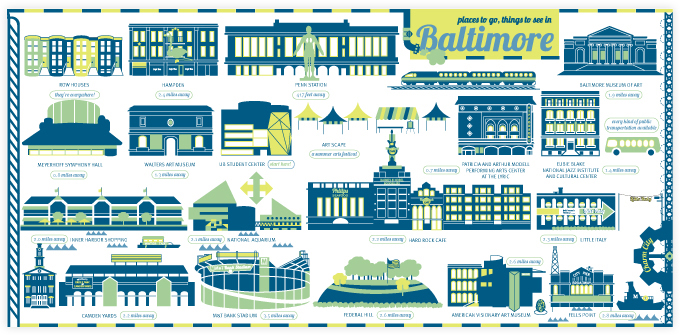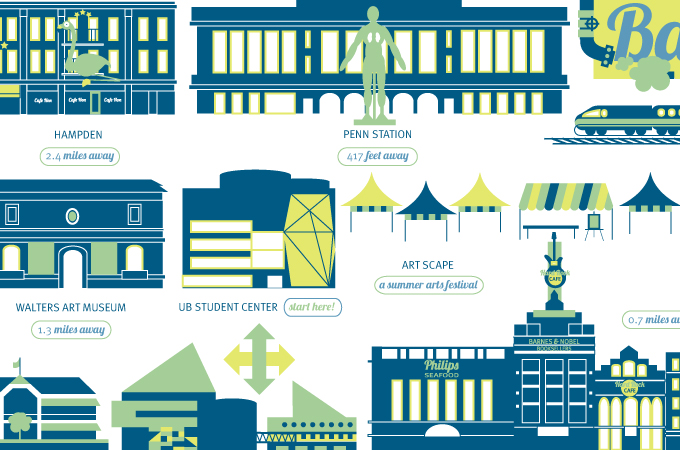 Poe Night
This darker, textured, and realistic illustration for a performance art event poster required sketching by hand. Along with the portrait of Edgar Allan Poe, I drew components from the three stories in the performance (a heart, a cat, and a raven) and layered the sketches and text from those stories to create greater depth in the poster.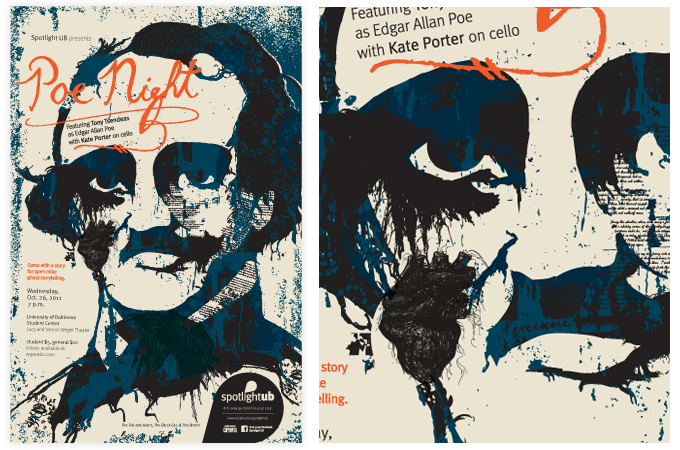 Counterpoint Auditions
This fun, graphic poster attracted spunky girls to audition for Carnegie Mellon's only all-female a cappella group, Counterpoint. The style of the poster emphasized the clean, friendly new identity I created for the group.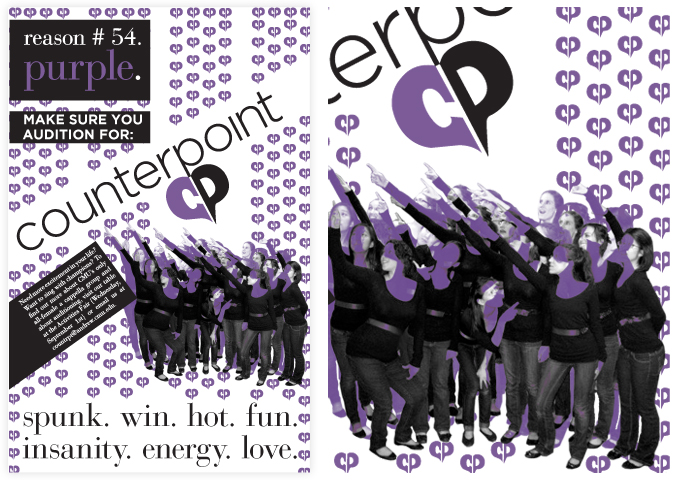 A CaPittsburgh
The design for this poster was influenced by the jazzy era of the 1930s, since the money raised from the show was going to Jazz Workshop Inc. (a group dedicated to keeping jazz alive in Pittsburgh).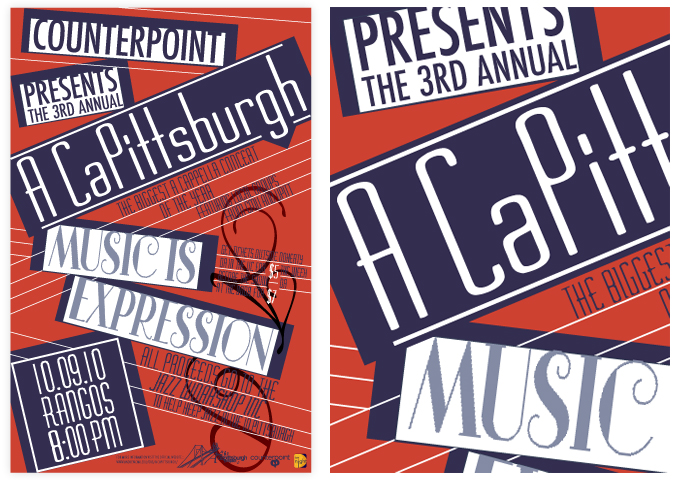 Singing Valentines
This sugary sweet poster advertised Counterpoint's silly tradition of suprising and serenading students on Valentine's Day.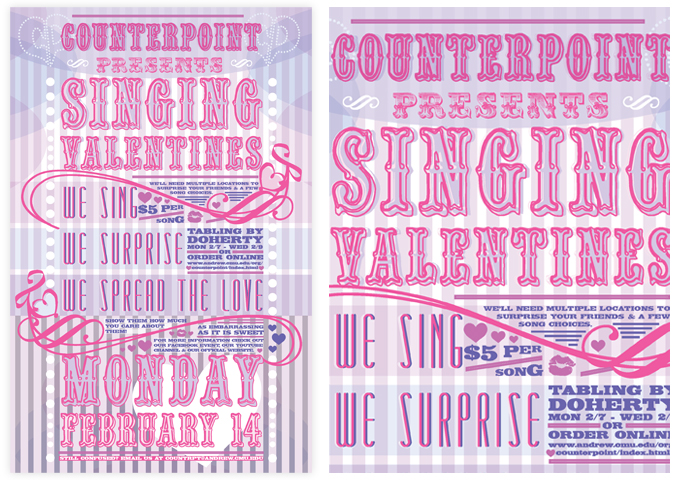 Almost Midnight A Cappella
This celestial poster enticed students to take a break during finals week and attend the final a cappella performance of the year. The soft texture of the background and illustration, and rich colors imitate the magical, relaxing experience of listening to live music at midnight.