PACKAGES
A bright mailer to introduce Donor Point Marketing to potential clients, a box full of wedding cupcakes, and a petite self-help kit on making better decisions.

Apples & Oranges
This bold package was created to announce the arrival of Donor Point Marketing to the direct mail industry and to explain its capabilities and services. The clean style of the images and bright colors in the collateral match the logo, establishing the agency's contemporary, dynamic take on direct mail marketing.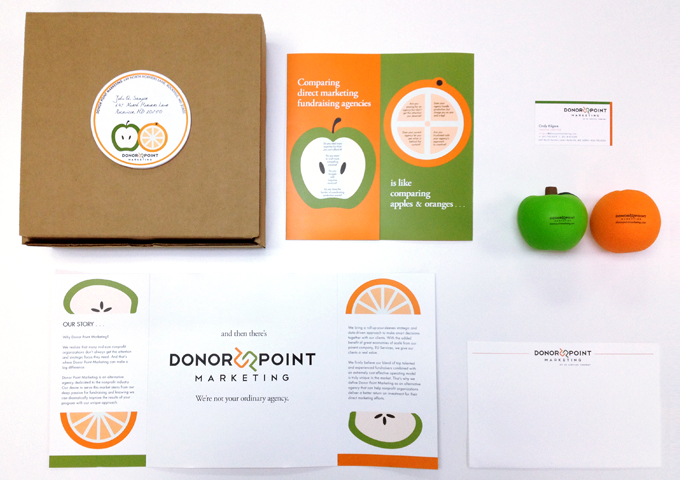 Simon & Earl Cupcakes
Only the best, most "designy" cupcakes for my International Arts & Artists' supervisor and mentor, Simon Fong. As a wedding present for my former employer, I baked 100 cupcakes and created four unique illustrated labels to describe the cupcake recipes. Baking and packaging design are two of my greatest passions.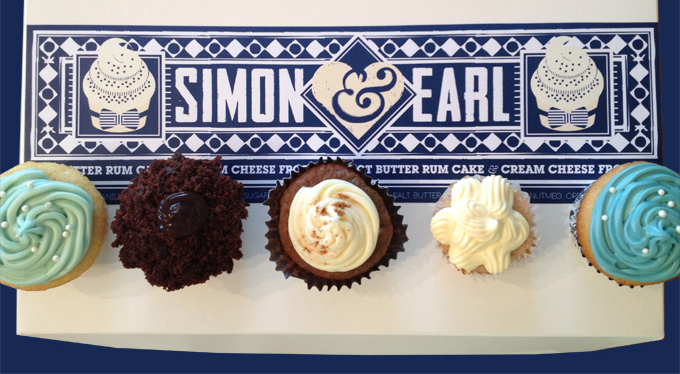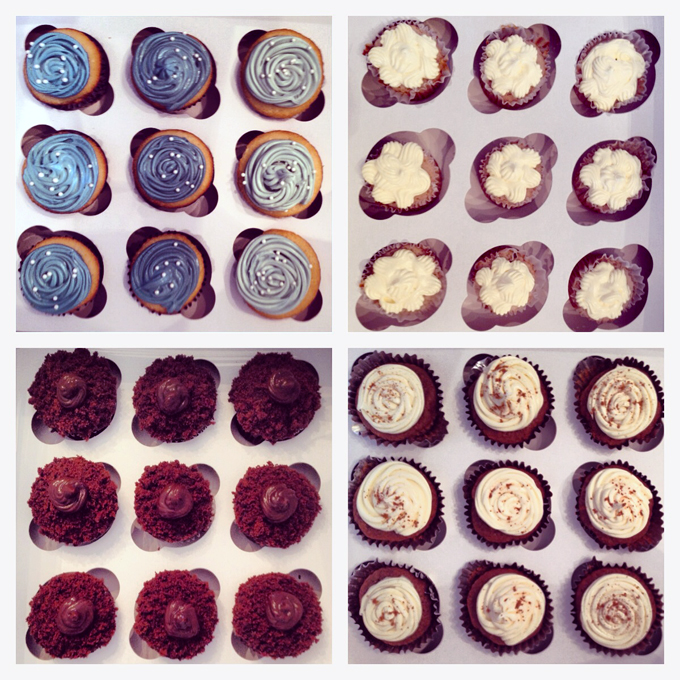 Decisions, Decisions
To reduce today's comsumer's anxiety and indecisiveness, this kit includes a daily checklist to identify motivating factors (i.e. health, money, or happiness) and a Smartphone app prototype that filters and ranks options based on those selected motivating factors and preferences. The kit also explains popular decision-making techniques with a flow chart that classifies methods by complexity and time needed. Flash cards and stickers help consumers remember, test, and record the approaches they use to help them make better decisions.