ILLUSTRATIONS
A section showcasing the illustrated components of my design projects, including hand-drawn and digital illustrations.

Donor Point Fairy Tales
Five sets of illustrations, based on classic fairy tales, representing Donor Point Marketing's services and capabilities.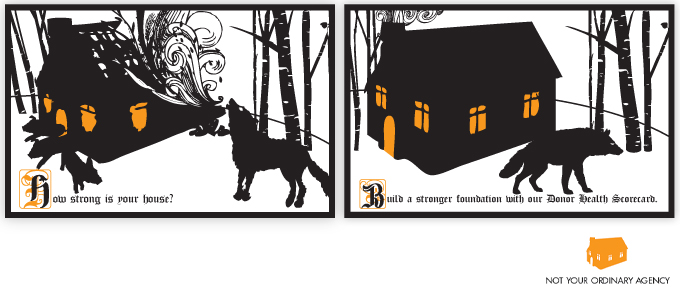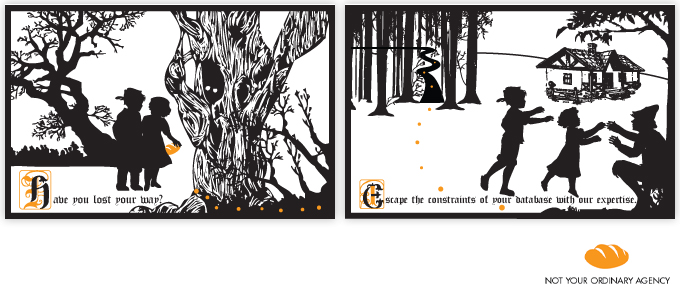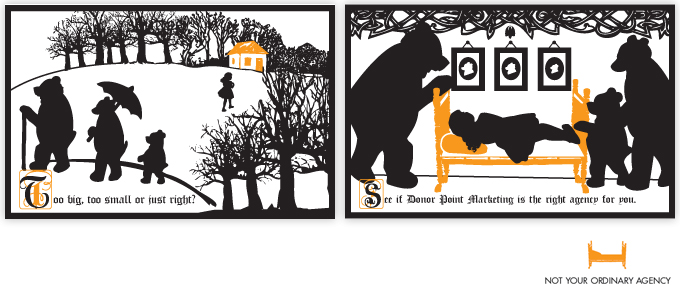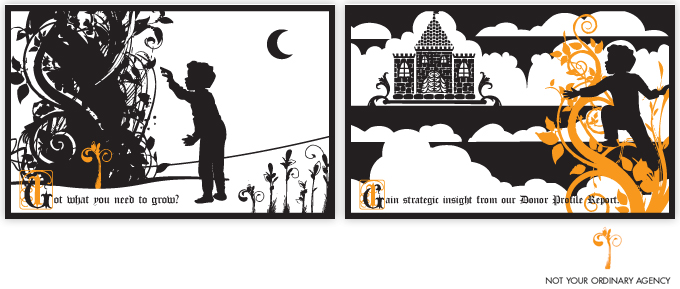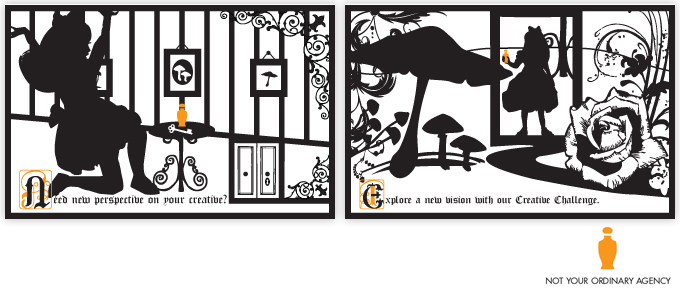 Donor Point Fruits
Since Donor Point Marketing is "not your average agency," the first direct mail package it sent to potential clients was inspired by comparing apples to oranges.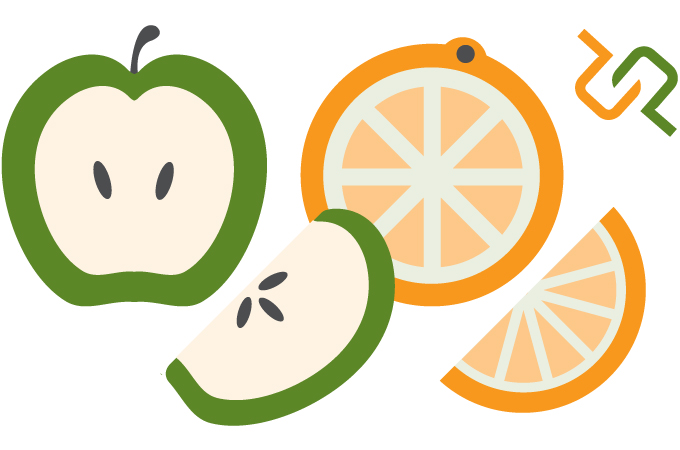 Oh Yeah! Ice Cream Team
These are the sweet ice cream, waffle, and coffee characters for Oh Yeah! Ice Cream's new website.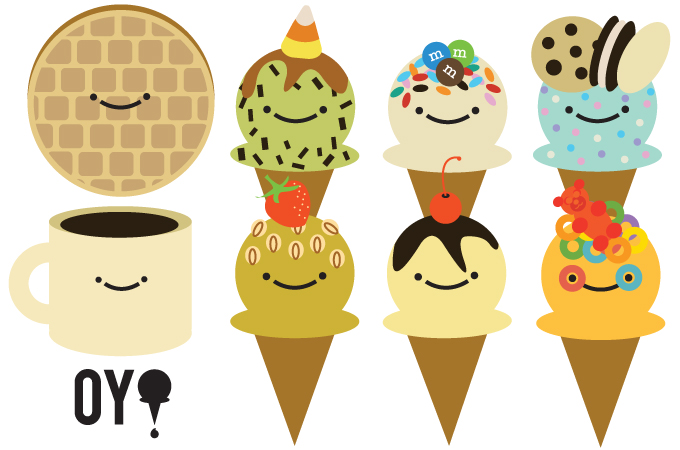 Knowledge Factory
This hand-drawn sketch of a typographic and iconic factory was scanned into Adobe Illustrator and converted into a vector illustration for an orientation poster for the University of Baltimore.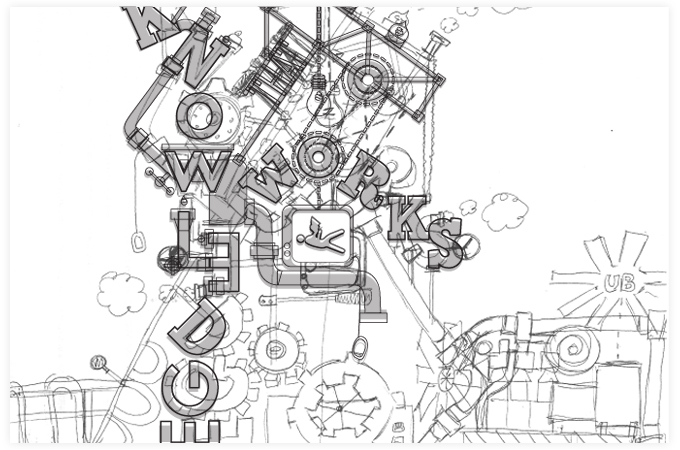 Poe & Co.
These macabre realistic drawings were scanned into Adobe Photoshop to be cleaned and darkened. The final illustrations were layered, along with passages from their corresponding stories, to create a textured poster for the University of Baltimore performance art event, Poe Night.