BOOKS
Three books depicting global exhibitions and department services within the Washington, DC art non-profit organization, International Arts & Artists (IA&A).

Karachi Exhibition
This book is part of a series created for the United States Consulate General and various embassies in Washington, DC. The design encapsulates the style of different artists from a region in each embassy's country of origin, in this case, Karachi, Pakistan.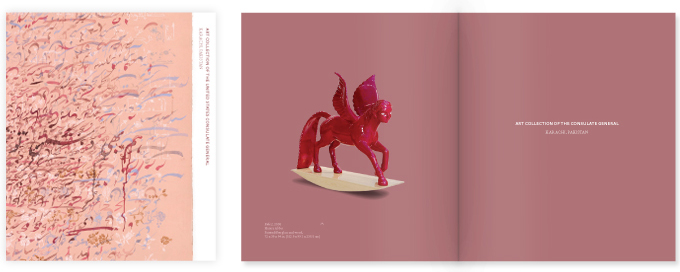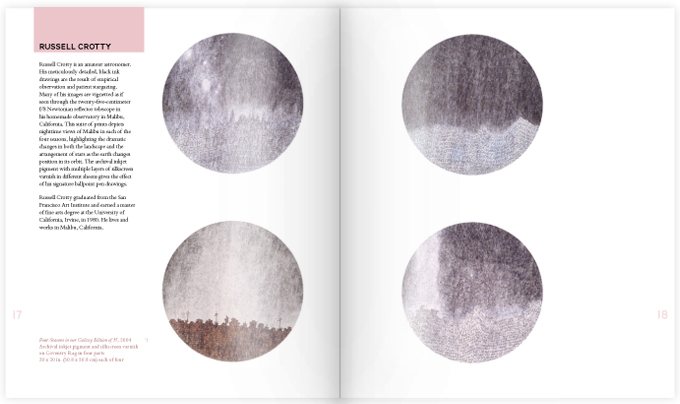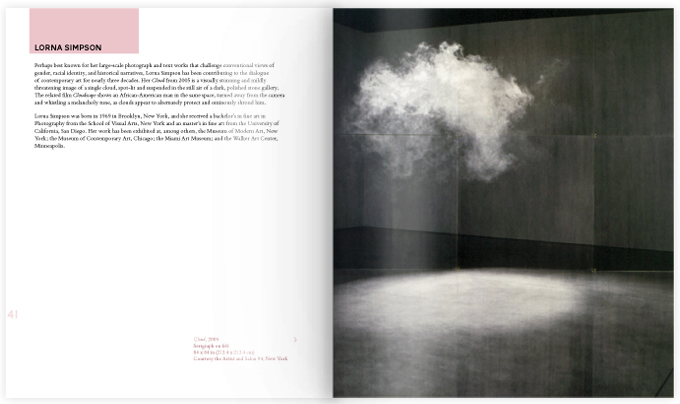 Traveling Exhibitions
This booklet represents IA&A's Traveling Exhibitions department and displays their 22 available shows.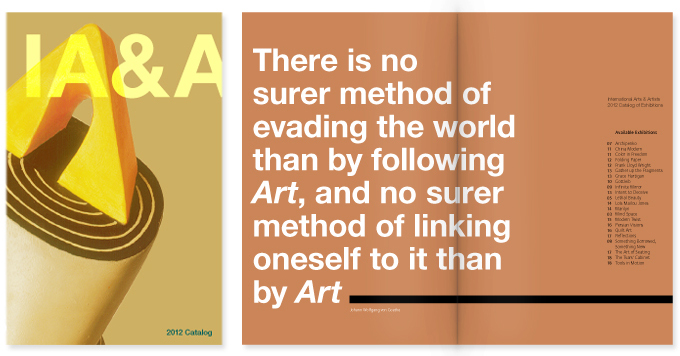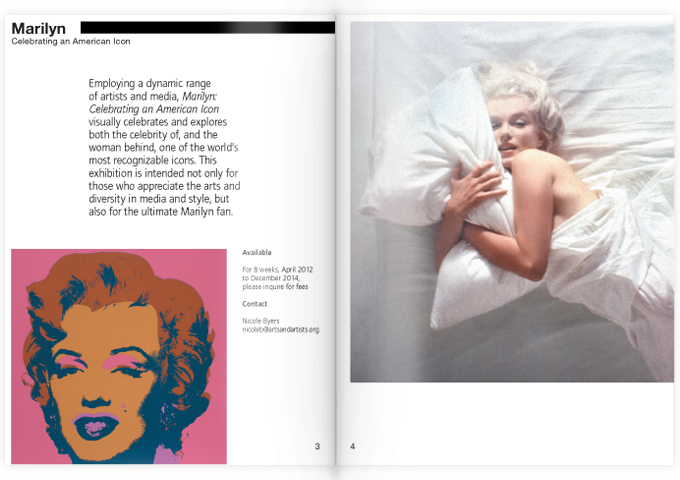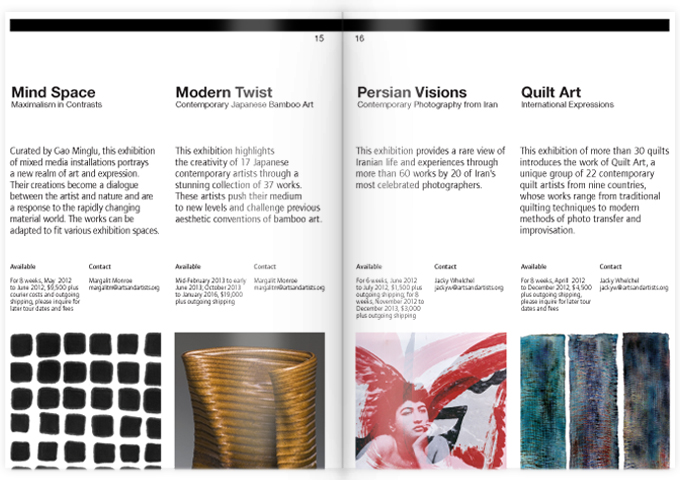 It Starts With a Spark
This brochure describes IA&A's Design department and it's capabilities and services. Both the Traveling Exhibitions and Design department's books portray International Arts & Artists' personality with clean, playful compositions.